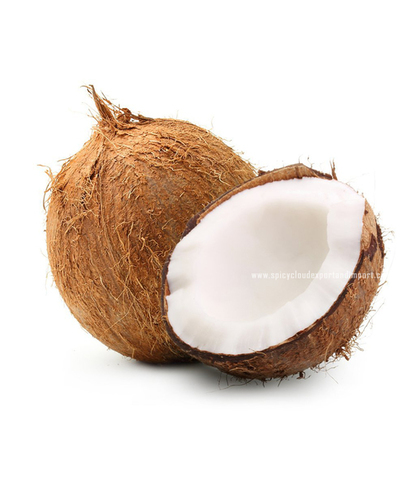 Product Description

Coconuts have very hard shells and sweet, and its white flesh inside.

Coconuts are large brown balls that must be cut / sawed open - inside the shell is the coconut meat,and clear coconut water.

Coconut oil is high in healthy saturated fats that have different effects than most other fats in your diet. These fats can boost fat burning and provide your body and brain with quick energy.


Contact Us
No:23/1, 1st Floor, Alagiri Nagar, 5th Street, Vadapalani, Chennai, Tamil Nadu, 600026, India
Phone :91-44-91-44-48643160